Life choices. When is it time to move on?
This is feeding many conversations at work these days. We are in the appraisal period. That moment of the year during which I congratulate some and cheer up others.
Time to reflect
I work in a bank. I have been working for that company for 18 years, but it feels like yesterday.
I always take this moment of the year to reflect on my career. Did I make the right choice? I had several energizing meetings with the Career Advisors from the HR Development Center of the company. HR offers every employee the possibility to request personalized support to reflect on career and development. They used different tools to map my profile and to identify my strengths and development options. I recall a conversation with the career advisor, Ann R, during which I explained that I wanted "everything" in life. She responded: "No, Patricia. You cannot have everything. You have to rank your priorities. What do you really want? What is really important to you?"
Life choices
I am a big fan of the TV serie "This is Us" because the story line focuses on life choices; the right timing. I do shed a lot of tears when I watch it, but I love that show.
We have regrets in life because we didn't make the right choice. Who should we listen to? How do we calculate the right timing? Based on our faith, family, friends, a daily fortune or our inner voice? I believe that if something is not meant to be, then it is not meant to be.
Sometimes, we may miss an opportunity because of the wrong timing. Sometimes, people around us put doubt in our head.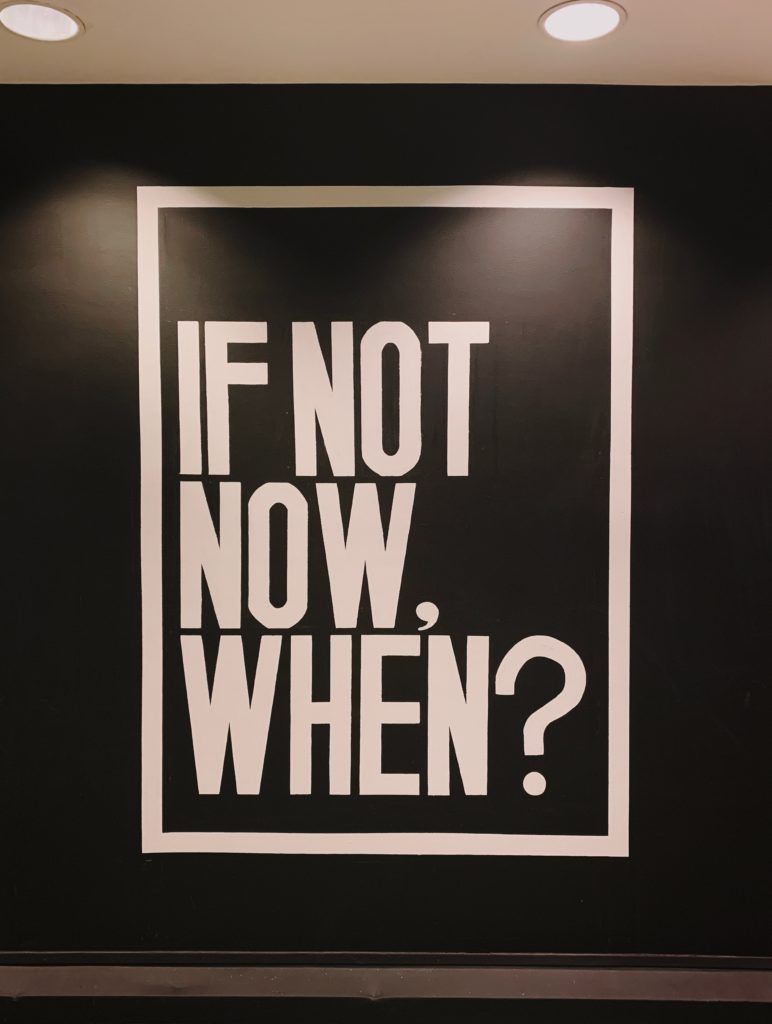 Sharing projects
Last year, I attended a masterclass during the HR Congress in Brussels. Nigel Barlow, an internationally renowned inspirational business speaker, presented "the Mindset of an Innovator — Building your Own Corporate Garage." I asked him why it was not always wise to talk about a project in life before it was finished.
He said: "Either your timing is not right because you talk about it too soon or you don't talk to the right person."
Indeed, if the timing is right anything is possible. The doors are opening one after the other; there is always a light at the end of the tunnel.
Looking towards the future
Two years ago, I registered to have a website domain because I wanted to blog. I wanted to write stories on people. The first person I interviewed was my 83-year old uncle Oscar visiting in Belgium from the DR of Congo because of health issues. I had not seen him for more than 10 years, and I spent most of my three-week holidays with him. During those interviews, I asked him several questions. He answered them except for one; he was going to answer it during our next meeting: "what was the best piece of advice you ever gave someone?"
On a Tuesday, I stopped by his apartment to say goodbye because it was his last day in Liege, my hometown. He was going to Brussels before flying back to Congo on Saturday. We agreed to continue the interview on Friday since I work in Brussels. Unfortunately, he suffered from a fatal heart attack that same night. Later that day, I read back his last text to me: "Tu es unique en ton genre. Change de métier."